Ahh, the circulating Fat Cyclist "getting to know you" questions.
Forwarded to me by the lovely Ali B, she's so cute I must play along. :)
If you could have any one — and only one — bike in the world, what would it be?
Hmmmm, only one bike to do it all? Since I participate in all kinds of cycling related activities, I'd pretty much be screwed, my only saving grace would be a 29er that I can setup as rigid with skinny tires for road duty and toss a suspension fork up front and run the fatty's for off road duty. A Moots YBB would be cool, or doing something a bit more obscure like a Funk hard tail or that Independent that I was drooling over at the shop.

Do you already have that coveted dream bike? If so, is it everything you hoped it would be? If not, are you working toward getting it? If you're not working toward getting it, why
not?


I don't think I'll ever obtain my dream bike as it's always a moving target. Either you are the type that likes to sell stuff off and try new or you just ride the snot out of what you have. If I got the Moots YBB for trail works I'd be well on my way though. For the road and tri machines, I really don't know what speaks to me as those bikes tend to set them selves apart less. They are all fancy aero designs and not really *that* much different from one another unlike some of the mountain bike designs, especially dealing with soft tails and suspension bikes. I guess I'd just stick with my BMC Time Machine, add some Zipp 1080's and the Vuka bars. For a road bike, the Colnago Extreme C is pretty sexy. :)
If you had to choose one — and only one — bike route to do every day for the rest of your life, what would it be, and why?


The route that Ali and I can enjoy equally, she's my life partner, riding partner and best friend. Not being able to ride with Ali would really cut my cycling life short. Single track and dirt roads is a great ride for me. You get to put in lots of peddling time, mix it up in technical sections and then veg out on the roads where you can chat and spin. There must be hills though, I'm really loving hills these days. Oh and as long as there isn't Santa in the back of an Oldsmobile on the back roads we choose. :)
What kind of sick person would force another person to ride one and only one bike ride to do for the rest of her / his life?


I say beat them!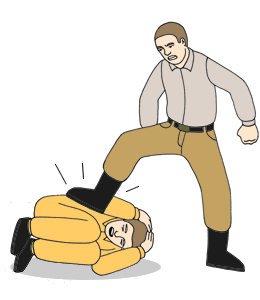 Do you ride both road and mountain bikes? If both, which do you prefer and why? If only one or the other, why are you so narrow minded?


Love both equally. The road is pure fitness and speed, you can blast along at 20+ and
break 40 easy on downhills. There is less slowing than on the trail and it's way easier to get a killer cardio workout in as well. Group rides can feel more like races and are totally exhilarating.

Riding single track gets me away from cars and out in nature. I can roll along slow and enjoy my surroundings or pump it up to get the adrenaline flowing as you weave around trees and bomb downhills that leave your heart in your throat. While all downhills are intense, I'm more likely to let out a big hoot or a yahoo as I blast down a banked downhill at a place like Pontiac Lake or Hanson Hills.
Have you ever ridden a recumbent? If so, why? If not, describe the circumstances under which you would ride a recumbent.

Nope, I'll give it a shot in another 30 years or when I'm too injured to ride upright.




Have you ever raced a triathlon? If so, have you also ever tried strangling yourself with dental floss?


Yes, have done several and usually do pretty decent. Looking to age group consistently, but for that I'd have to run more, well really I'd just have to run as I usually don't do it until race day. And I do floss, but not as often as I should.




Suppose you were forced to either give up ice cream or bicycles for the rest of your life. Which would you give up, and why?
Hmmm, I'd rather just eat a bullet, you can't have my wheels or my moose tracks dammit!
What is a question you think this questionnaire should have asked, but has not? Also, answer it.


What has been your biggest cycling related accomplishment or the best thing that has happened to you because of bikes? My answer is simple, I met Ali.




You're riding your bike in the wilderness (if you're a roadie, you're on a road, but otherwise the surroundings are quite wilderness-like) and you see a bear. The bear sees you. What do you do?


Ask him if he's seen any forest fires.



Now, tag three biking bloggers. List them below.

C-Mo!

ElJ!

Ritzy!

Thanks for playing folks, I'm off to slumber land!